Blog
2015-06-22
Group workshops for any event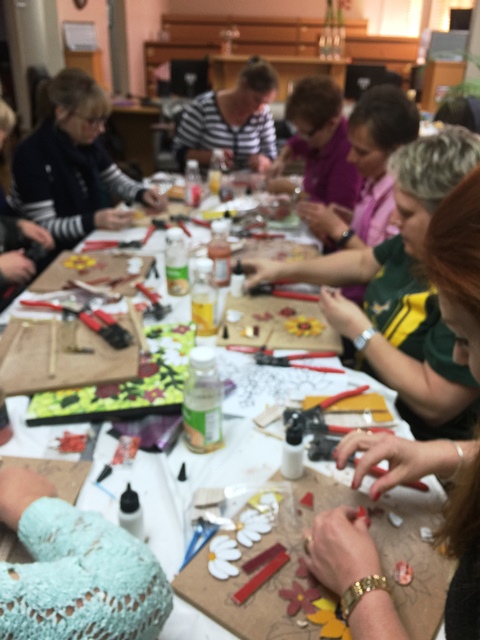 If you and some friends or co-workers would like to get together for a
creative crafts morning you can contact us to arrange for such a day.
You can choose between our variety of mosaic and craft workshop available.
Weekdays is no problem but for weekends please contact us well in
advance so we can fit you into our workshop schedule.
Team-building days can be arranged at Trunell for small groups, or
at a venue of your choice for large groups.
Choose from any of our mosaic,collage or mixed media workshops!
email Petro at info@trunell.co.za or phone 0827736717 for
more info or to book a date!